Fire Marshal Training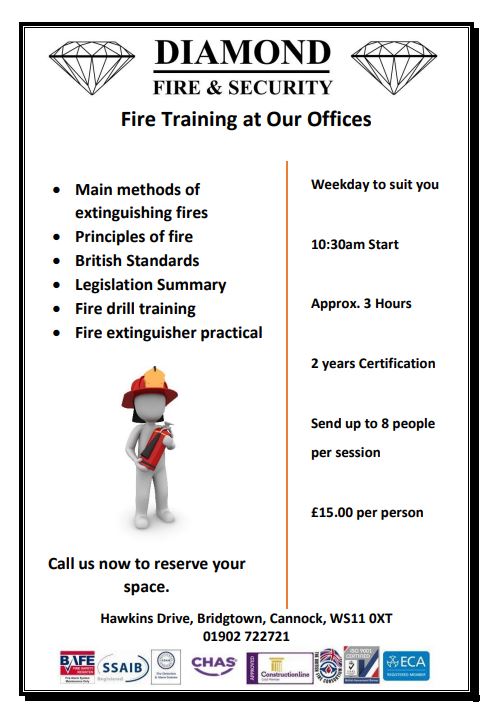 The main role of a fire marshal is to help prevent fires in a workplace and to take the correct actions if on occurs.
The fire training session we offer include:
• Principles of Fire • Theory of Fire • Fire Ratings (Under Standing 13A)
• Legislation Summary
• How to choose a fire extinguisher • A demonstration on Co2, Foam and Water
• How to Re-Fill a Foam or Water • Talk about Corrosion (10% Rule)
The fire marshal training session lasts approximately 2½ – 3 hours.
A certificate will be issued at the end of the course which is valid for two years.
The fire marshal training session will be given by John.
Please contact the head office to register and reserve dates.