Care Home Fire Training
Care Home fire training is designed to train key personnel with the knowledge they need to prevent fires in the care home and to know which action to take if a fire occurred.
The Care Home Fire Training we offer includes: • Principles of fire • Theory of fire • Fire Ratings (understanding 13A) • Legislation Summary • To demonstrate using CO², Foam and Water • To show how to re-fill a foam or water • Talk about corrosion (10% rule)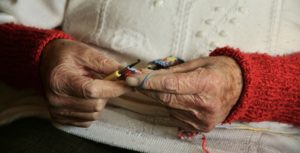 The training session lasts approximately 2½ – 3 hours. A certificate will be issued at the end of the course which is valid for two years.
The training session will be given by John, Simon or David. Each of the instructors has the experience needed for the course.
Please contact the head office to register and reserve dates.